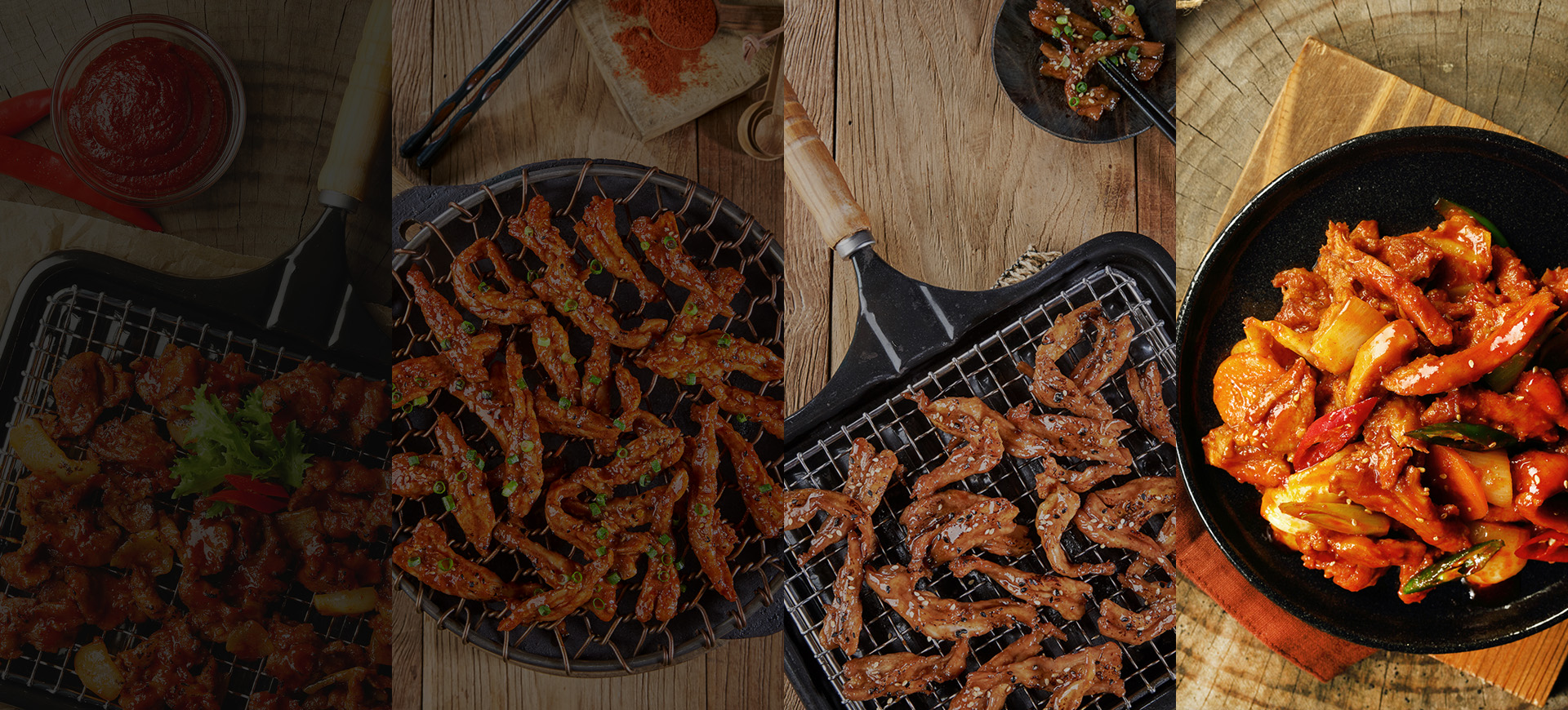 SUWOLHAN seasoned Meat
for simple cooking
All you need to do is to add some vegetable and just cook for a while!
Easy recipe that even men can try any time!
MY FIRST RECIEPE
My first hands-on cooking recipe,
SUWOLHAN seasoned Meat
The meat is seasoned to allow you to cook easily anytime, anywhere.
Unfortunately, modern-day people with a busy schedule are used to fast food.
Put aside instant food requiring quick heating and try ours. If you cook yourself for a while, it will delight all with your heartfelt food.
SUWOLHAN is a producer, seller and distributor specialized in seasoned meat such as chicken, pork and seafood for simple cooking transforming into fantastic food.
We use only carefully selected ingredients. Based on our manufacturing expertise of many years, we produce good-quality products meeting requirements of diverse cooperative firms (partners) and supply them to our customers and consumers through nationwide well-known franchise chains and distributors.
We are constantly investing in product development to provide a range of goods according to diversifying needs of our customers. Furthermore, we make steady efforts to secure competitive supply prices by inquiring into the way of improving product quality and finding trends of new food.
Business Area
SUWOLHAN carries out the following duties:
Based on the OEM system, we produce goods of not only domestic franchise corporations but also diverse customers.
We process and sell pre-cooked seasoned meat based on chicken, pork and seafood.
We secure fresh raw material meat by way of domestic production and overseas import.
We steadily develop our products to provide our customers and consumers with the best-quality goods.
We make an effort to have price competitiveness by secured sales and distribution channels based on direct production.
Domestic chickens
We supply various lines of chicken by parts through the first-phase work.
Imported chickens
We import chicken products of diverse brands by parts to supply raw materials and provide products through the first-phase work.
marinated Meat
We make a range of pre-cooked food based on seasoned chicken, pork and seafood.
Processed meat
We make HMR food such as fried boneless chicken, chicken karaage, tender sticks and Samgyetang based on processed chicken and raw material chicken.
Company history
2004.
Establishment of Chungwoo Food Inc.
2013.
Establishment of Chungwoo Frozen Food Co., Ltd. (Separation of seasoned Meat Business)
2014.
SUWOLHAN Brand Launching and Shopping Mall Opening
2015.
Installation of facilities for HACCP certification
2016.
Installation of equipment for up-to-date packing installations

HACCP certification obtained for seasoned meat

2018.
Relocation of manufacturing plant to Mungyeong HACCP certification reobtained for packed meat

Company name changed to SUWOLHAN Co., Ltd.

2019.
HACCP certification obtained for seasoned products

Introduced marelec portio cutting machine introduced

Introduced Korea FM 1st and 2nd meat cutter
Organization chart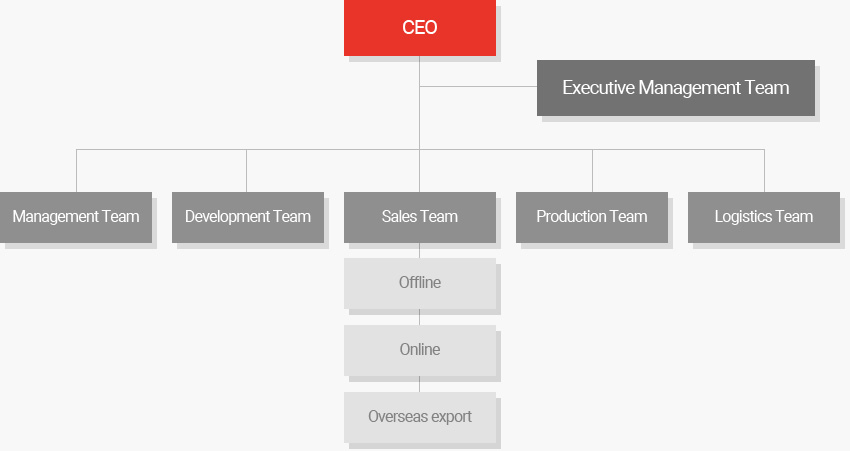 | | |
| --- | --- |
| Head office | SUWOLHAN Co., Ltd. Singisandan 2 gil – 21 (Singidong), Mungyeongsi, Gyeongsangbukdo, Republic of Korea |
| Tel | 1899-8166 (main number) |
| Fax | 054-555-8988 |
| Email | cwffood@naver.com |
| | |
| --- | --- |
| Sales office | Bugang Building 2F, Sijiro 38 (Sijidong), Suseong-gu, Daegu, Republic of Korea |
seasoned meat certification
Packed meat certification
Gyeongsangbukdo Export Corporate Association certification
Certificate of Management Innovation Small and Medium-sized Enterprise Association
License of Meat Packing Processing Business
Registration Certificate of Food Manufacturing and Processing Business
Certificate of R&D Department
Livestock products Distribution Sale Business
Online Marketing Business Registration Document
License of Livestock Processing Business
SUWOLHAN certificate of Trademark
License of Meat Packing Processing Business
Membership card of Management Innovation Small and Medium-sized Enterprise Association